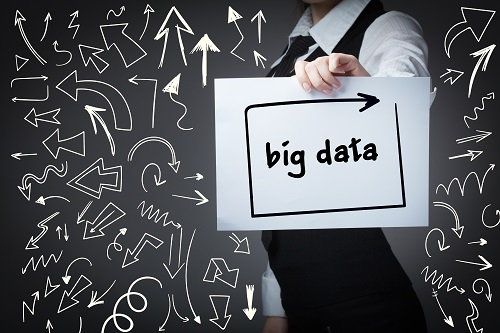 Since the term "Big Data" emerged, its application and development has become more mature and popular. Big Data analysis is used in a wide range of social and business areas, such as analyzing and forecasting weather changes, traffic conditions, disease spread and business trends. Among others, the retail sector has been benefited from using Big Data analysis for, such as marketing, product sales, customer management, cost control, and other aspects. The role of Big Data analysis in leading the world's development is undoubted.
In view of the importance of Big Data analysis, HKPC conducted a comprehensive research on Big Data Adoption in Hong Kong Retail Sector in 2016. The research design consists of two parts, telephone interview was conducted with 400 enterprises and 10 in-depth interviews were conducted with major market practitioners.
The following aspects were analyzed:
1. Profile of respondents
2. Understanding on Big Data
3. Concerns and Expected Challenges to Adopt Big Data
4. Expected Benefit by Adopting Big Data
5. Big Data to Analyze
6. Future Big Data Adoption
7. Interest in Potential Big Data Support
Please click below to download the "Research on Big Data Adoption in Hong Kong Retail Sector"report.

Supplementary Information
Sample Distribution
Data are collected from over 400 retailers using publicly available directories and HKSAR Census database. The sample is stratified by the Hong Kong Standard Industrial Classification (HSIC) version 2.0, and based on the number of establishments in Hong Kong. The stratified sample covers eight categories namely:
1. Supermarkets / Convenience stores/ Department stores
2. Medicines and cosmetic
3. Clothing, footwear, and allied products
4. Jewellery watches and clocks, and valuable gifts
5. Food, alcoholic drinks and tobacco
6. Consumer durable goods
7. Food & Beverage
8. Other consumer goods
Disclaimer
The content and data in this report is owned by Hong Kong Productivity Council (HKPC). Without the authorization of HKPC, any changes to the report content and data, as well as selling of the report, are not permitted. HKPC shall not have any liability, duty or obligation for or relating to the content and data contained herein, any errors, inaccuracies, omissions or delays in the content and data, or for any actions taken in reliance thereon. In no event shall HKPC be liable for any special, incidental or consequential damages, arising out of the use of the content and data.
For more details about the Research, please contact us.