Located at 4/F of the HKPC Building, the Conference Hall has a total capacity of 300 seats and is ideal for conferences, exhibitions and large-scale training activities.
Location: 4/F, HKPC Building
Quantity: 1 (fully equipped with all the necessary training facilities)
Total Capacity: 300 seats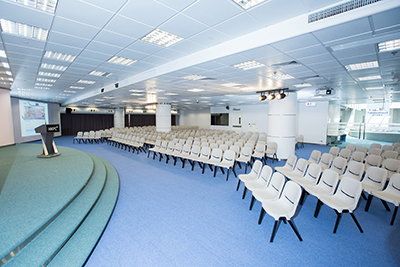 Conference Hall (QuickTime VR)*
* Click and drag the image in any direction to see the full view. Press the Shift button to zoom in and Ctrl button to zoom out.